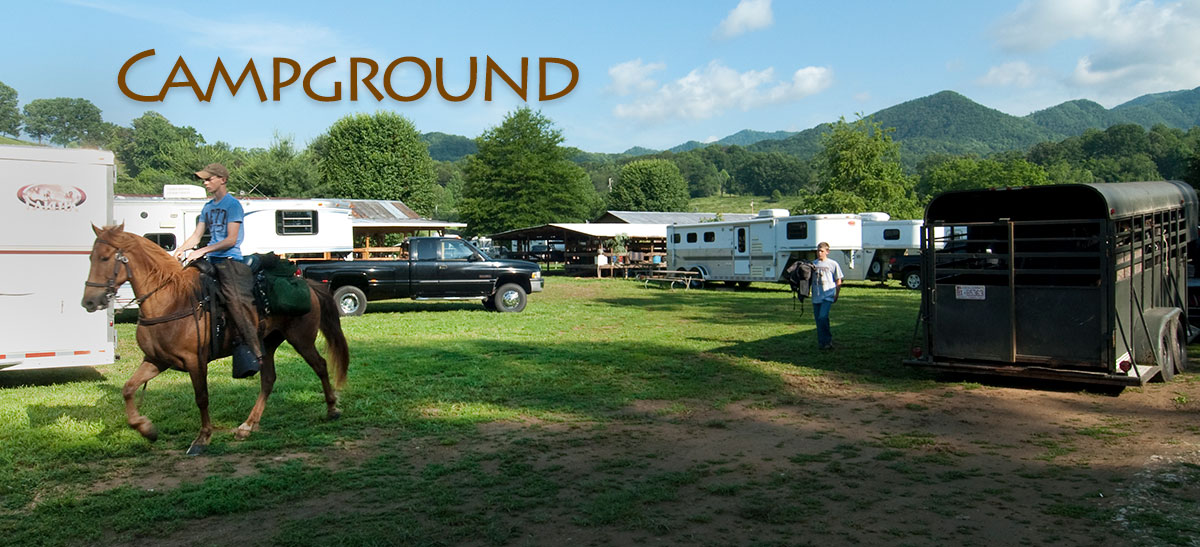 Twelve Large Sites.
Electric and Water Hookups.
Amenities.
And You're Camping Close To Your Horse.

RENTAL CAMPER TRAVEL TRAILERS
Sleeping and cooking-only quarters for three. Linens and towels not furnished. Shower and toilet nearby — $20/night with horse; $35/night w/o horse
DEEP CREEK HORSE CAMP
750 W. Deep Creek Rd. #11
Bryson City NC 28713
James Clark
James28713@aol.com
828-736-1270
2021 Season
Open Monday, April 5, 2021
Close Sunday, October 17, 2021
Please call us during regular business hours to check availability
Click or tap below to download printable reservation request form and liability waiver
Check Out no later than 12 noon.
Check In after 12 noon.
NOTE: Make checks payable to James Clark. Non-refundable deposit is required.